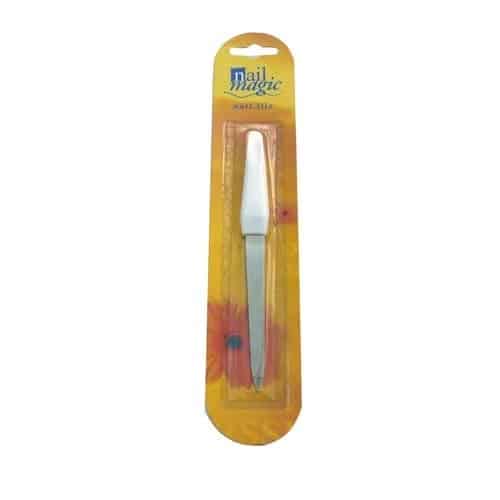 Nail Magic Nail File
or 4 fortnightly payments of £0.36 with
More info
Description
Additional information
Description
Nail Magic Nail File, this sapphire file is a precision crafted file for gentle shaping and has a long lasting surface. Use it for shaping and finishing your nail, this will help prevent splitting and cracking.
Nail Tips,
Make sure your nails are perfectly dry, because wet nails can tend to split.
File your nails at 45 degrees to the bottom side of the nail tips. Do not hold the file in the perpendicular position to the nail tip.
Before filing, make sure your nails are at least one quarter inch from the nail bed, that's past the pink part of the nail.
Apply very little pressure to the file and only file in one direction to get a smooth finish.
Use a short stroke followed by a long stroke while filing.
To help prevent your nails from breaking, make your nail tips into an oval or square shape.
After you have made your desired shape, wash and moisturise your nails.